VICE ART DIRECTION

As the Senior Art Director for VICE Digital Entertainment, I oversaw all visual assets for video, editorial and mobile platforms: Including but not limited to branding for video series, editorial art direction for web & VICE Magazine, and creating design templates for global teams.
VICE Video Show Titles
I have worked on show branding for 20-plus series on VICE Digital Video—Responsible for creative directing title sequences, key artwork and promotional assets. Below are a selection of some of my favorite works with the team.
You can watch the full videos by clicking on the images.

Johnny Dang, AKA: "the King of Bling," is hip-hop's go-to guy for grillz, chains, and other custom jewelry pieces.VICE meets up with Johnny at his brick and mortar store in Houston to see how business is doing in the star-studded week leading up to Travis Scott's music festival, "Astroworld".
Inspired by the over-the-top bling jewelery seen in House of Dang, our team created a 3D title graphic that mimics gold and diamonds.

CREATIVE DIRECTION Jacqueline Jing Lin
Art direction & Motion Graphics NICO TEITEL
series creator james burns




Noisey's 6 Hours follows today's most exciting artists for 6 hours leading up to a milestone moment in their career. Inspired by wheatpaste posters used in the event and music industry, as well as the DIY element of flyers, I created a design that felt tactile and printed.

creative direction & MOTION GRAPHICS Jacqueline Jing Lin
series creator CAITY ARTHUR





Some things only happen in Florida—This series explores the WTF moments in Florida that make headlines. From "Florida Man Goes Viral Headbanging in Category 5 Hurricane" to "Cops Mistake Donut Glaze for Drugs," VICE follows the characters behind the headlines to get a personal recount of how things went down.

creative DIRECTION Jacqueline Jing Lin
art direction & motion Graphics NICO TEITEL
series creator DAN ZABS




Sometimes subcultures feel dominated by certain communities—Been Here interviews the folks who are overlooked in these subcultures. On the first episode, Black musical artists, make-up artists, and influencers reflect on their experiences in the Punk, Goth & Alt scenes. Rico Nasty, Raisa Flowers, Lust $ick Puppy, and others talk about their struggles finding their place in the scene. By redefining the aesthetics and expectations of the punk world, they have found ways to express and be themselves authentically while inspiring the next generation.

CREATIVE DIRECTION Jacqueline Jing Lin
ART DIRECTION & Motion Graphics KOJI YAMAMOTO
series creator CAITY ARTHUR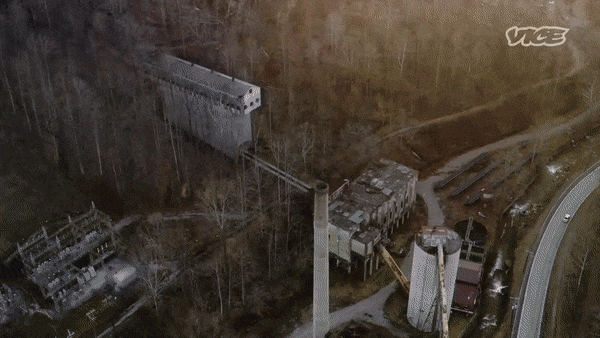 Forgotten Generation follows stories of young people whose lives are disregarded by mainstream media—On the first episode, VICE travels to the Appalachian mountains of Eastern Kentucky to meet with Joe Bart Watts, a 24 year-old, laid off coal worker whose future has been turned upside down by the sharp decline of the industry.

CREATIVE DIRECTION Jacqueline Jing Lin
ART DIRECTION & Motion Graphics NICO TEITEL
series creator Lee Adams